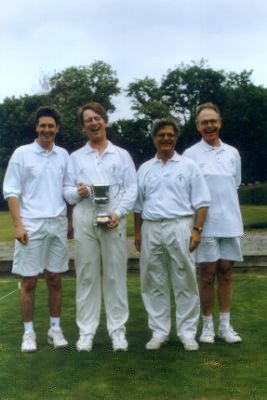 Croquet is much used by companies for team-building and fun, for example as part of a conference at the Château du Lac.
The perfect way of rounding off a seminar in a "very British" spirit, croquet has other appealing features as well: it is not too strenuous, requiring no change of clothing other than flat-soled shoes ; it involves teamwork in tactically outwitting ones' opponents ; it gives a satisfying degree of reward for good hand-to-eye coordination ; and it creates an atmosphere of mutually profitable fair play.
The idea of the 'Croquet Trophy' programme is to give teams a chance to get to know each other while having a fun competition.
For details contact the Château du Lac